Ignition Taylor MI
Ignition repair provided for your automobile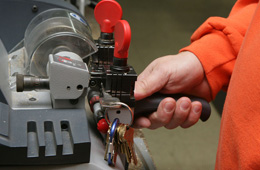 You depend on a properly working ignition to start your car every day you go to work. However, if you been having problems starting your vehicle in the mornings and have been late several times, you may need car ignition repair.
If you need auto ignition repair our locksmith will come to your home in the morning, late at night or anytime that you need the help and will quickly install a new ignition or repair the one you have quickly and affordably.
We specialize in auto ignition cylinder lock repair. This type of service keeps your vehicle running smoothly. If you need to replace ignition key at an odd time such as a weekend or a holiday no problem we will serve you.  This is because we are open on weekends and holidays and we can come to your home at no extra charge.
Ignition keys replaced when lost
If you're having ignition issues we can do ignition change for you no matter what type of car you drive and where it was made. If your vehicle is Japanese, European, or American we can service it. We will visit your site and install a new ignition switch.
In case you're having trouble just call our locally-based locksmiths to help you. We have extensive experience and highly skilled workforce that comes easily and quickly to assist you. When you have lost ignition key, don't get stranded and don't miss important appointments or get late go to work. Just call our locksmith services to provide you with a new car key.